A reliquary for the Crown of Thorns
On the evening of the fire, the teams led by Laurent Prades managed to save the Crown of Thorns, brought by Saint Louis from the Holy Land in 1263. The firefighters acted urgently to remove the relic from its glass case, which had to be broken in the operation.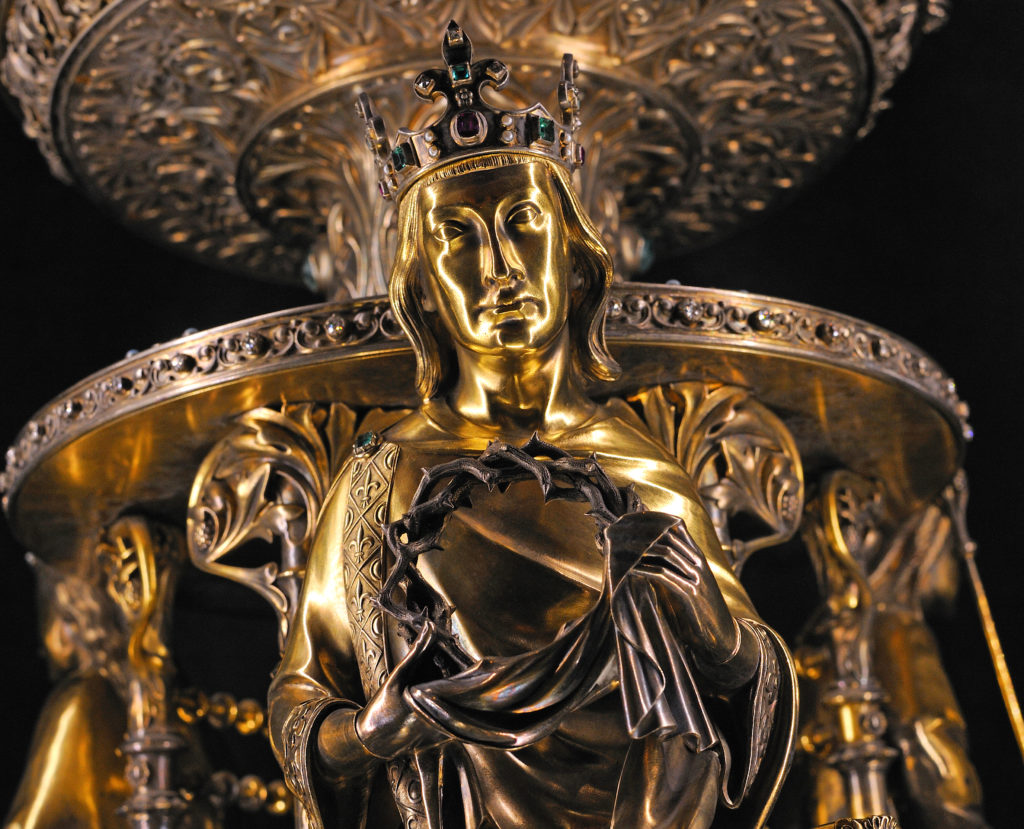 In April 2020, on Good Friday, the Archbishop of Paris returned the Crown to Notre-Dame, where thousands of faithful had once come to venerate it: a special moment, intended to commemorate the Passion of Christ, but also to send a message of hope for the building. We must now give this object, so precious to Christians and to French heritage, a reliquary that fully honours its status. A demanding task for a fragment that bears more than sixteen centuries of prayers…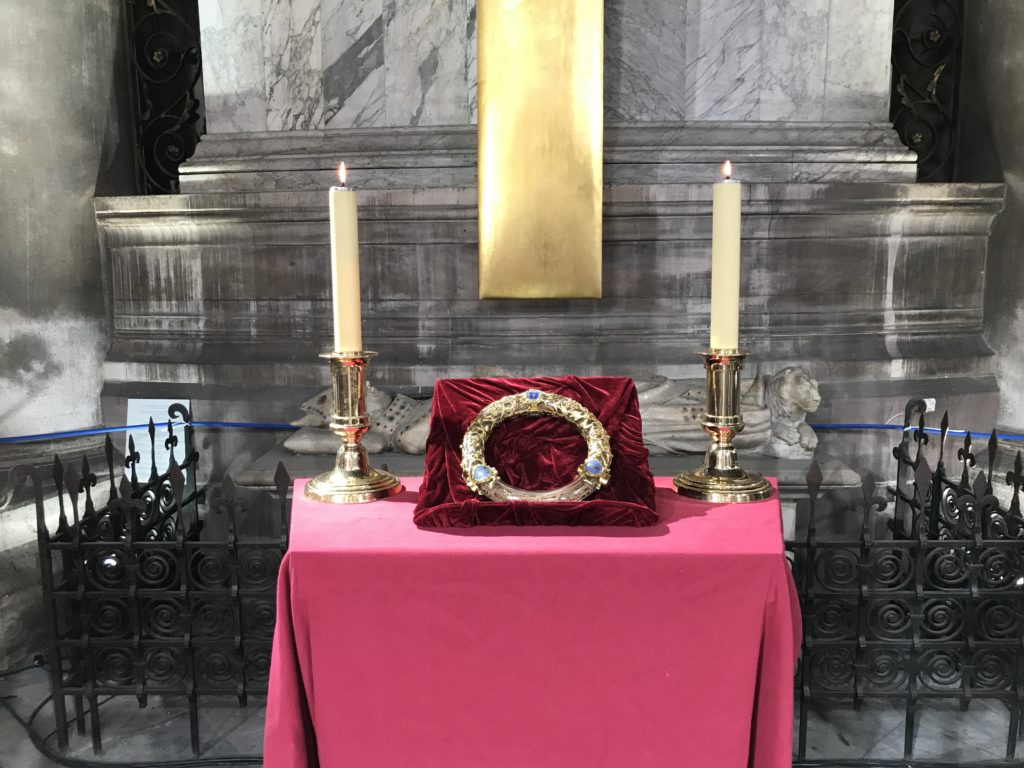 The Crown ot Thorns is an integral part of the liturgical path, the eastern extremity of which will mark its position. Placed in the axial chapel, behind the Pietà of the choir, it will preside over a space dedicated to prayer and veneration.
As part of the interior design programme, a proposal for a reliquary was recently submitted to the archbishop. It awaits approval by the competent authorities of the Ministry of Culture in the first quarter of 2022. Conceived by the designer and architect Sylvain Dubuisson, the project aims to merge the traditional and the contemporary into an immersive vision, which combines glory with simplicity.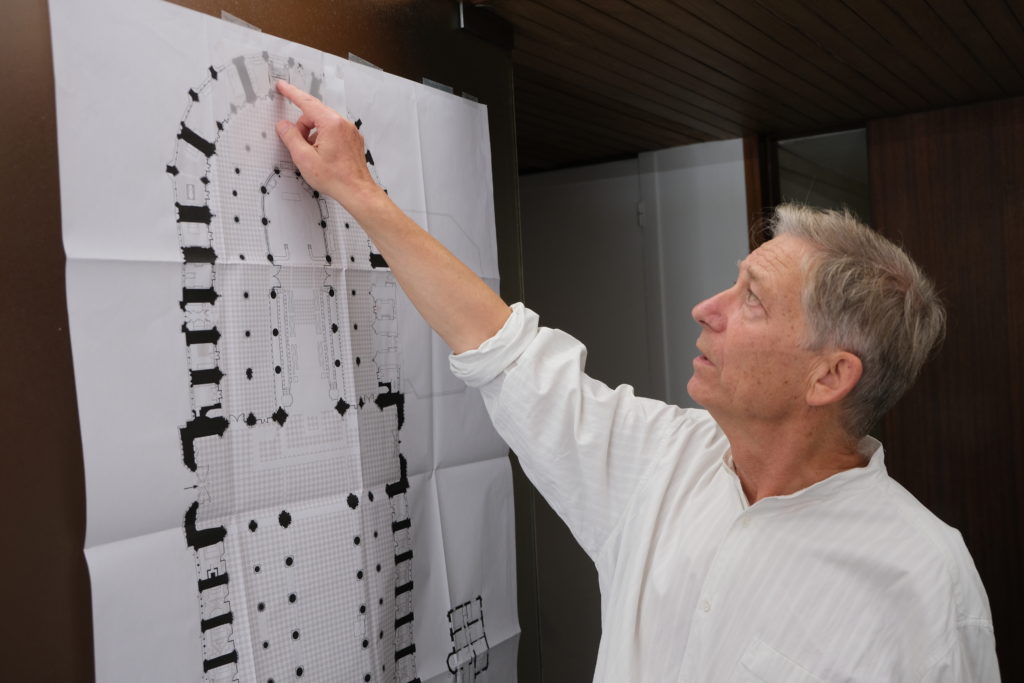 Following the artist's plans, a large wooden iconostasis* would house the relic, protected by a transparent ceramic ring. As such, its sacred nature would be highlighted by an arrangement of shapes evoking the case that encloses it. The use of cedar wood, for this Byzantine-inspired structure, would recall the humility of Christ. Invited into this symbolic system, the faithful would commune with themselves in a space designed, on the one hand, as a memorial of a glorious revelation, universal by nature; on the other, as a theatre of the intimate dialogue that takes place in prayer, within the very act of veneration.
*in a Byzantine rite church, partition with three doors decorated with icons closing off the choir where the celebrant clergy officiate.
I make a donation for the reliquary of the Crown of Thorns
© Photos Marc-Antoine Mouterde, André Finot, Fondation Notre Dame