With Digibox, follow the Notre-Dame work site in real time
To show the progress made on the cathedral, the Notre Dame Foundation chose Digibox, a company specialising in producing timelapses and monitoring construction sites. The images obtained bear witness to the efforts and ingenuity of the teams currently planning the reconstruction of the building.
Founded in 2015 by the Ayctor agency, Digibox soon became a major timelapse creator in France. Initially intended for promoting real estate and construction giants, Digibox has established itself in various sectors, in particular that of historic renovation sites. In concrete terms, it deploys connected boxes that take photos at regular, scheduled intervals. The result is a smart image bank and the production of a timelapse film to trace the history and evolution of the site.
An ideal solution for Notre-Dame de Paris, which remains at the heart of cultural news two-and-a-half years after the fire that took down its spire and roof. While the making-safe and consolidation works are coming to an end, paving the way for the actual restoration work, it is becoming essential to share the images of what will likely be an unprecedented story. Spectacular operations are in store, including the reconstruction of the iconic 19th century spire.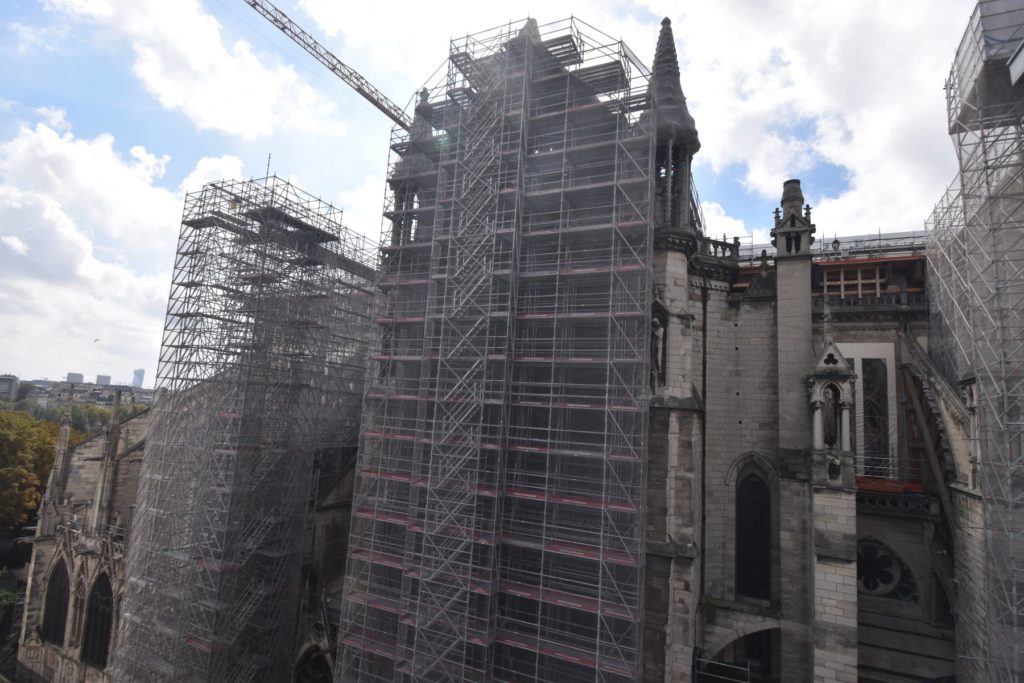 The fire at Notre-Dame was a real tragedy for the Christian community and for the whole world, and it's a symbol of France that was affected. It's very important for us to be able to reassure the faithful and donors about the progress of the work underway, and thanks to the innovative solution offered by Digibox, this is now possible.

Christophe Rousselot, President of the Notre Dame Foundation
Two Digiboxes are currently operating around the site. After a first box was set up in October 2020, on the top floor of 10 Rue du Cloître Notre-Dame, a second is now in place at Quai de Montebello. A private couple graciously agreed to host it on their balcony. Thanks to these two sentinels, we will be able to provide monitoring in images of this historic event and immortalise the builders of the 21th century.
Check out the first timelapse of the work from November 2020 to January 2021 on the Digibox website:
© Photos Digibox